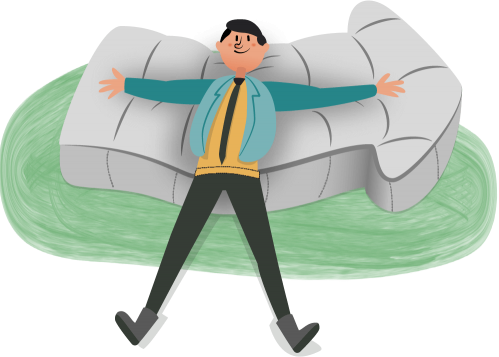 Conditions
You are a professional seller of mattresses.
You voluntarily collect discarded mattresses from your customers for free when they buy a new mattress.
You have the discarded mattresses collected by an homologated Valumat collector or by an approved reuse centre.
The type of mattress falls under the scope of the take-back obligation.
You store the mattresses in a dry and with no risk of contamination.
You agree on the modalities and costs of collection in mutual consultation with your collector.