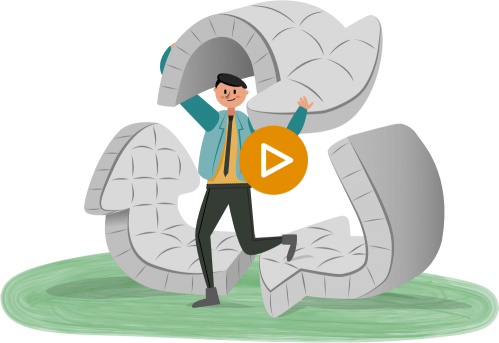 As a final seller, do you have to take back old mattresses?
Contrary to most other waste streams for wich there is a take-back obligation, final sellers of mattresses are not obliged to accept discarded mattresses from their customers.
Valumat provides a financial incentive for final sellers who accept discarded mattresses on a voluntary basis when purchasing a new mattress. For practical reasons, that amount is calculated on the basis of the collected tonnage (550 €/ton). This equates to approx. 8 € per mattress.
Are you a final seller of mattresses and you do not collect old mattresses from your customers? Then you are legally obliged to inform your customers where they can take their old mattresses.
As a final seller, do you import mattresses to sell them in Belgium, then the legislator regards you as the manufacturer/importer and you must comply with the take-back obligation. You can find more info about joining Valumat as a manufacturer here.