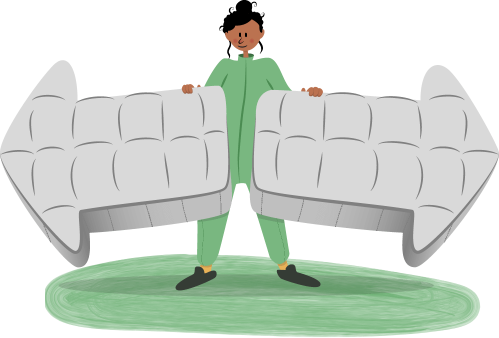 How do you join?
If you are subject to the take-back obligation, you can simply join the Valumat system.
Download the membership agreement, the Annex I to the membership agreement and the identification form. Print two copies of the membership agreement, sign them and send them together with the completed identification form to Valumat vzw, Koning Astridlaan 59A/9, B-1780 Wemmel or mail. We will send you a copy signed by Valumat.
If you, as a company, have mattresses produced for marketing under your own name (Private Label) on the Belgian market, then you have a take-back obligation. You must then either the Valumat collective system. However, you can also mandate your supplier, if he agrees, to include the amount of mattresses he has delivered to you under your name (Private Label) in his annual declaration to Valumat.
However, as a foreign supplier you can take over the administrative modalities of the take-back obligation of your customers in Belgium. You then join Valumat yourself and you make an annual declaration of the number of mattresses that you place on the Belgian market. Click here to see how it work.