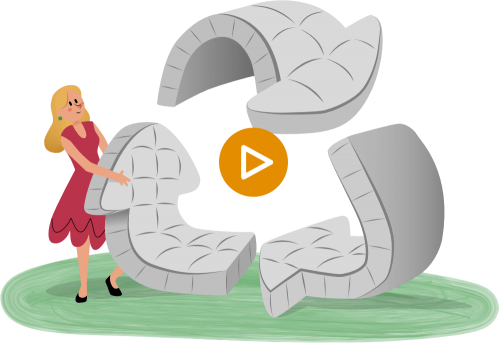 Are you the operator of a residential care centre, holiday centre, prison, hotel or other collective facility? You have legal obligations!
Every company is obliged by law to collect selectively old mattresses that are no longer in use. Make sure that they are stored in a dry place without risk of contamination. Your Valumat-homologated collector can recycle them under optimal conditions.
If you meet the conditions, you will also receive a financial compensation.
Have your discarded mattresses collected by a Valumat-homologated collector and receive compensation!
You can see exactly how it works in this video.