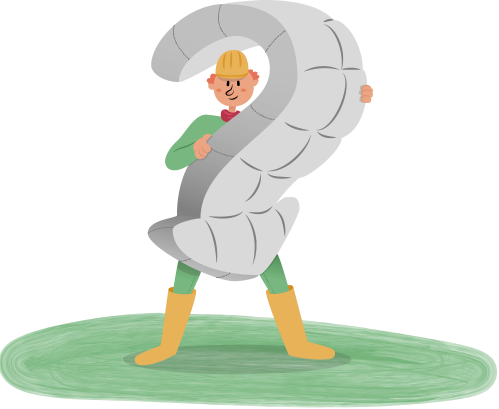 Why should I join Valumat?
Are you subject to the take-back obligation for mattresses as a producer or importer? Do you get lost in the red tape that entails the implementation of this obligation?
No problem, join Valumat:
Valumat takes a tedious task off your hands.
With Valumat, you fulfil your take-back obligation in an efficiënt manner.
You do not have to arrange the physical return of the old mattresses from your customers.
Companies that choose the individual option must draw up an individual take-back obligation plan and submit it for approval to OVAM. The plan describes how the company organises the selective collection and processing. The company must also take the necessary preventive measures and report annually on the implementation of the plan. This is a cumbersome and labour-intensive task if you have to do it yourself.
You do not need to demonstrate any collection and recycling percentages to the authorities.
You do not need to raise awareness among users either.
The professional Valumat team helps you with free advice when preparing your declaration.
Valumat then takes over the practical modalities of your take-back obligation. In this way, you comply fully with your legal obligations. In all three regions.